About Branch Hydraulic Systems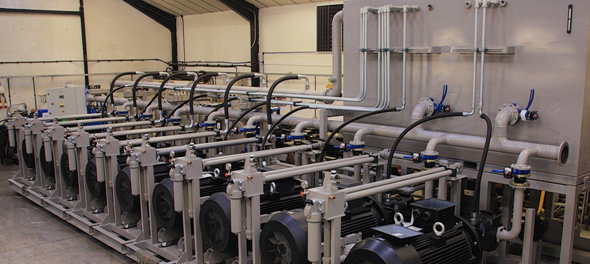 Branch Hydraulic Systems' engineers, technicians, and designers are fluid power experts. They are creators of bespoke power packs, custom built to your specification and requirement. Whatever it is you want to power the experts will work with you to find a solution.
For over 40 years Branch Hydraulic Systems have designed, manufactured, installed, commissioned and serviced some extraordinary systems, that power some impressive machinery, in various high-performance applications and across all sectors; including but not limited to aerospace, food & beverage, test rigs, automotive and paper mills.
Branch Hydraulic Systems have extended its capabilities and have opened a branch to cover the North of England and Scotland. The new arm is based out of the Leeds branch of the company.
Branch Hydraulic Systems' custom hydraulic power units use only the best fluid power components and have strong strategic partnerships with the hydraulic industry's innovators such as Bosch Rexroth, MP Filtri, and MOOG. As their official distributors in the UK, you, the customer, receive excellent hydraulic products with local, personalised service.
Branch Hydraulic Systems work in partnership with their sister divisions to provide a total service; with a full range of quality hydraulic components available immediately through Hydraulic Equipment Supermarkets, customers benefit from reduced lead times. Also, Branch Hydraulic Systems work together with HES Automatec to provide total control solutions. No longer do companies have to compromise with a control or hydraulic solution to problems, our engineers work in the same office providing customers with unbiased, efficient solutions. HES Lubemec works with Branch Hydraulic Systems to build automatic lubrication systems for industrial, on-road and off-road vehicles.